Exhibition Review|Hunan Nutramax Inc. participated SupplySide West 2023 with successful concluded
---
---
The two-day SupplySide West 2023, which was held on October 25-26, 2023, has come to a successful end. Hunan Nutramax brought a variety of natural sweeteners and health ingredients to the exhibition, showing the strength and advantages of the company's products to the attendees.
About SupplySide West
SupplySide West is a trade show focusing on natural, healthy and innovative ingredients, organized by Informa Exhibitions. It brings together manufacturers, suppliers and R&D organizations of natural, health and innovative ingredients from around the world to showcase the latest products and technologies, as well as to discuss industry trends and challenges.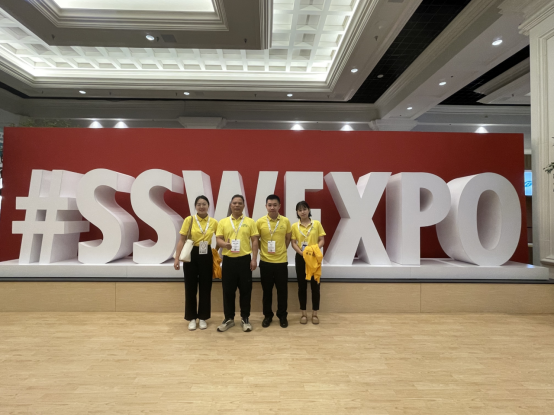 Exhibition Site
In this exhibition, we focused on our monk fruit extract, stevia extract, sweetener blends and other plant extracts.
The exhibition had a very lively atmosphere, attracting exhibitors and visitors from all over the world, who also showed great interest in our products and had in-depth discussions with us. We also established contact with some potential customers, which laid a good foundation for future cooperation.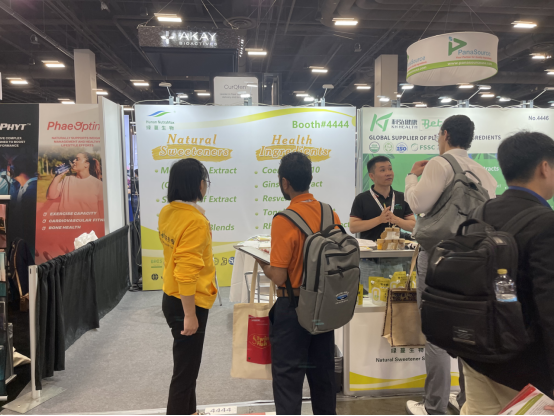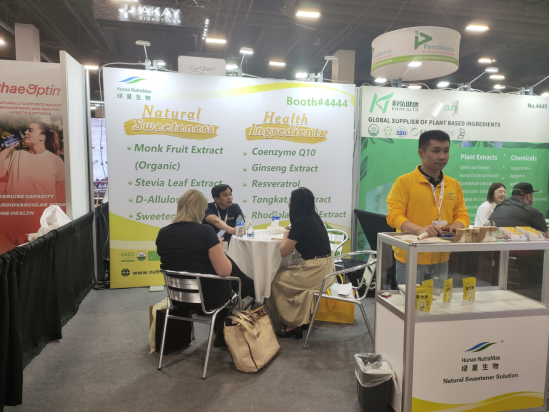 Our sales team provided detailed answers and the best solutions for each customer.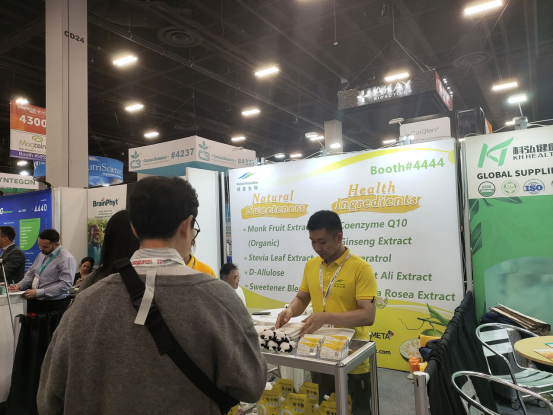 In the future, we will continue to devote ourselves to the research and development of more high-quality and innovative natural sweeteners and plant extracts. We will work closely with research institutions and partners to drive product development and quality improvement. In addition, we will further expand our international markets to provide even better products and services to consumers around the world.
Last but not least, we would like to thank all the visitors and partners who attended this exhibition for their support and attention. We are looking forward to continue to keep in touch and cooperate with all of you in the future. If you have any questions or suggestions, please feel free to contact us. Thanks!
---